Or E3, as some call it. It's an industry expo for video games and computer entertainment. This was the first year I went to the show, and it sure was fun. I traveled down from Seattle to L.A. for about a week with some friends from work and tried out all the unreleased games, stood in lines, got hypnotized by flashing neon everywhere, and got all touristy around Hollywood.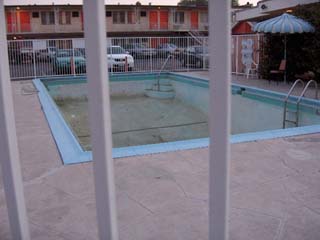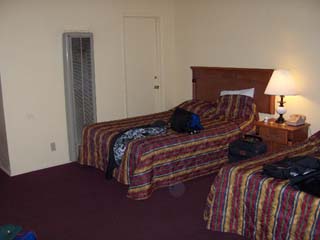 The prestigious Olive Manor Motel. Enjoy the complementary coat hangers in the beds and water-less pool!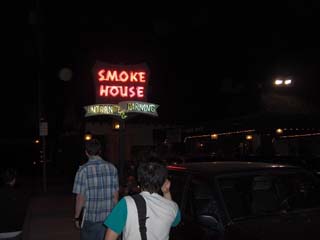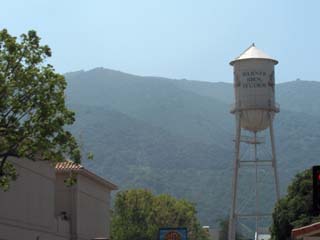 We got some drinks at the famous Smoke House the first night and caught a good stand-up comedy show there. Warner Bros. Studios was near the motel, and we spotted the iconic home of Yacko, Wacko and Dot.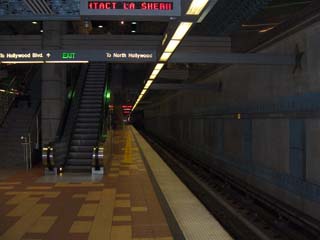 The LA subway was eerily deserted. It's gigantic size and lack of crowds seemed strangely dramatic.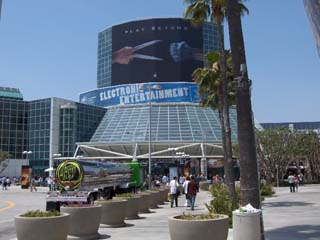 We arrive. Notice the tanker truck filled with Mountain Dew. "Gamer Fuel," apparently.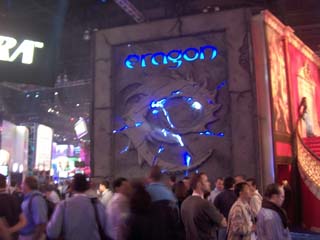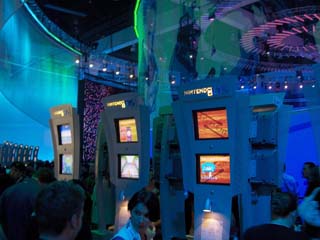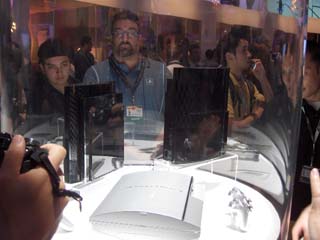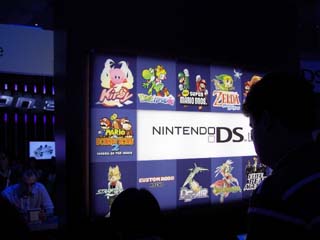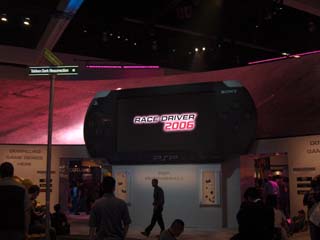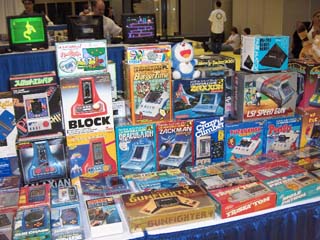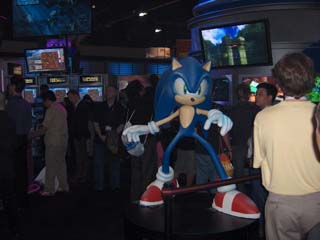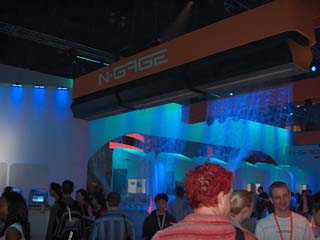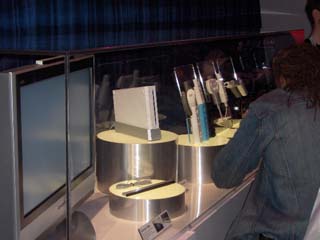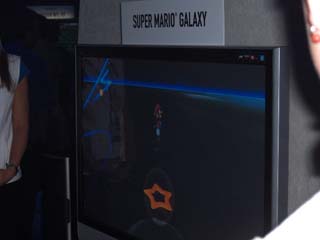 The Nintendo Wii (previously Revolution) was definitely a highlight of the show. I'm really excited about the new Super Mario Galaxy game coming out for it.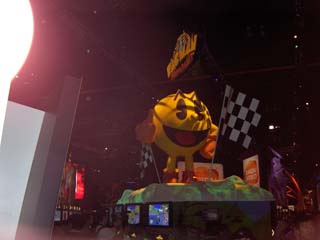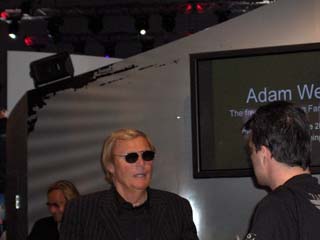 Adam West was there.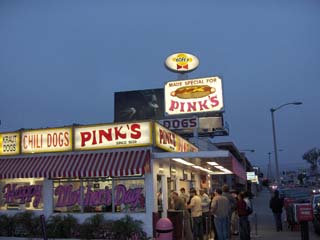 The famous Pink's chili dogs.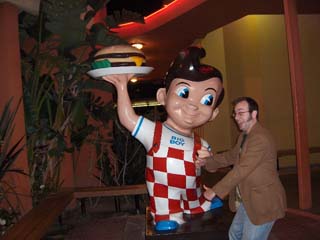 Best. Photo. Ever. At the famous Bob's Big Boy.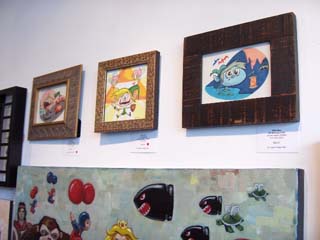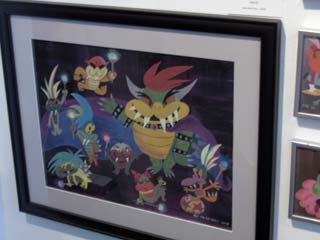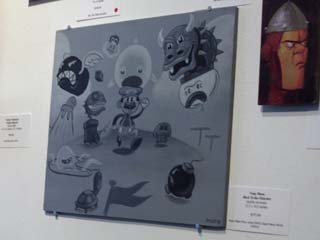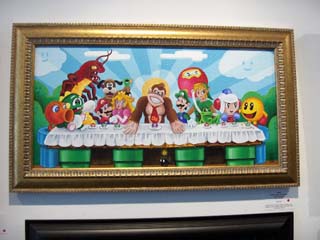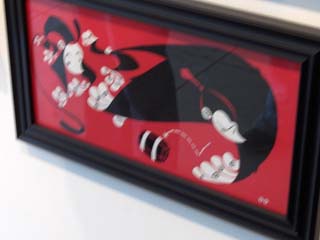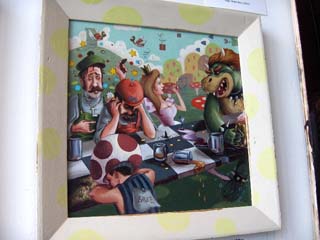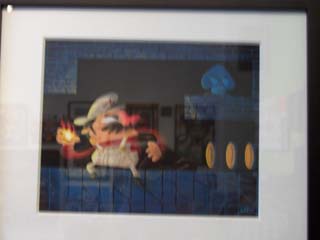 We also stopped by the "I am 8-bit" art gallery, which showcased some awesome art based off ancient video game history.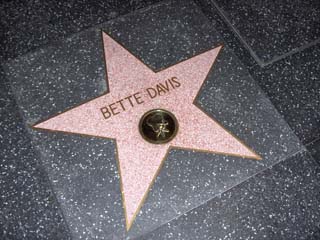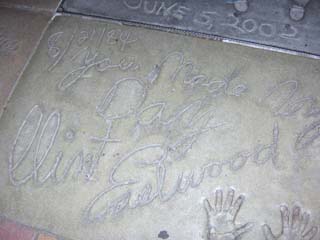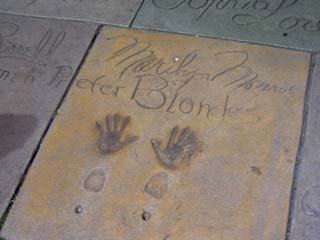 On the Hollywood walk of fame, and the Chinese Theater. Bette Davis, Clint Eastwood, and Marilyn Monroe.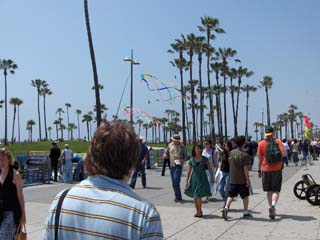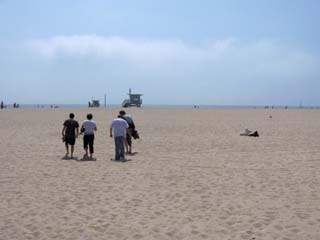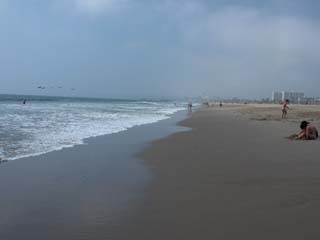 Our last stop was sunny and colorful Venice Beach. I expected it to be crowded on a Saturday afternoon, but because of it's vast size, it still had tons of space. Interesting people sure do hang out at Venice Beach. It was a great end to a great trip.